Professional Pest Control and Wildlife Solutions in Guelph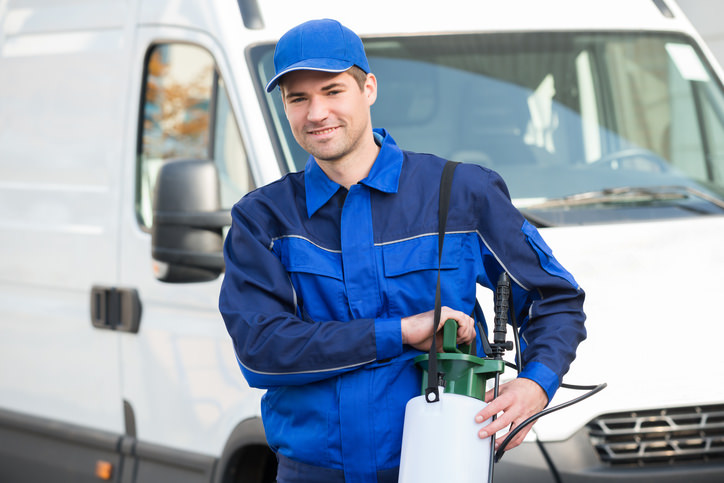 Pest Control Guelph. Fully licensed, full service pest control and wildlife removal company operating in Guelph Ontario. Experienced technicians offer guaranteed services for a variety of structural pests and solutions to wildlife problems.  Every pest control service is backed by a 6 month warranty and wildlife removal by a minimum of 2 years. Our technicians can effectively deal with any pest control problem ensuring the highest level of customer satisfaction.
We serve Guelph and the surrounding area. Contact us for a consultation and to schedule an inspection.
At Pest Control Guelph, our teams of experts are licensed professionals with years of experience. Their vast knowledge of pest control and wildlife removal techniques therefore ensures the successful completion of every task our team undertakes. The methods we put to use are humane and in line with municipal laws and guidelines laid down for Guelph and surrounding areas.
Our pest control services are backed up by a 6-month warranty, while our wildlife removal services come with a 2-year warranty. No pest infestation or wildlife invasion is too big or small for us. If you have a pest or wildlife problem, you can rest assured that at Pest Control Guelph, we have just the solution for you.
We deal with extermination, control, removal and proofing tasks associated with a variety of pests and wildlife including Ants, Bedbugs, Birds, Cockroaches, Mice, Raccoons, Skunks and Squirrels
Call us today for an inspection
If pests or animals return within the guarantee and warranty period we will return at no additional cost. We work hard on keeping our customers pest free.  At Pest Control Guelph, we have made it our business to keep you home or business pests and wildlife free.
Our company is fully licensed by the ministry of environment. To protect the environment, we don't use pesticides that are unnecessary. Our technicians use pesticides safely and only if necessary to minimize the impact on the environment.
We have been dealing with mice for a few months before we called The exterminators. We tried mouse traps, poison from the hardware store but nothing worked. It has been almost a years since we had our treatment and we haven't seen any signs of mice.
Doug
We hired the guys for a carpenter ant problem. Dylan found and treated the nest and the problem is solved. We are very happy with the service.
Lin
We had bed bugs and after the treatment they are gone. The guys did the main treatment and then there were no signs of bed bugs after the second visit. It has been almost a month. Thank you!
Bob
Our pest control services include:
Bed Bug Control
Our treatments are comprehensive and involve the use of heat, steam and insecticide. We guarantee the extermination bed bugs and offer a written guarantee for our services. The fact that Bed Bugs feed on our blood is in itself one of the most disturbing thoughts we can have. Now, imagine having to endure the presence of these Bed Bugs in your household. Bed Bugs, even if you have a home or business that is kept spotlessly clean, can enter your property through clothes, luggage and various other means, and once they make your home their feeding ground, every night turns into a nightmare.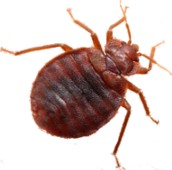 Mouse Control
As a fully licensed company we use commercial grade rodenticides that are not available to the general public. Our services are effective, and are guaranteed. A mouse may seem like a cute and harmless creature but the amount of destruction it causes, as well as the serious diseases it is capable of transmitting, are enough reasons to keep mice away from your home or business.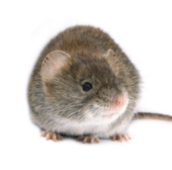 Cockroach Control
Full spray crack and crevice treatments for all cockroach problems. We use top of the line equipment and commercial grade insecticides to eliminate the problem for good. Cockroaches are probably the only creatures on the planet that even with their mention, remind us only of unhygienic surroundings and a filthy environment. Extremely hardy, cockroaches have been around for millions of years and their extermination needs to be planned well. This is because every species of cockroach has different characteristics and their extermination plans need to take these characteristics into account for a comprehensive solution.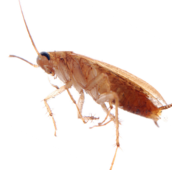 Ant Control
Whether it is pavement, carpenter, pharaoh or any other type of ant you are calling the right people. We will send ants packing. Our services are guaranteed and are backed by our 6 month warranty. Ants may seem small in size but all of us are well aware of what these tiny creatures can achieve with numbers on their side. Building large colonies and creating a nuisance simply by their presence, ants can be troublesome pests when they choose to invade our property and build nests. Some species like carpenter ants even cause structural damage and the burrowing they undertake to expand their colonies often results in high repair and maintenance costs for home and business owners.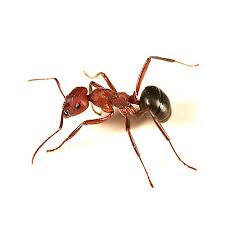 Wasp Removal
As a professional pest control company, we are fully licensed to perform professional wasp nets exclusion and wasp control. If you need safe and affordable solutions for the removal of wasps give us a call today and book an inspection. We provide guaranteed solutions to wasp, bee and hornet problems in Guelph, Kitchener, Waterloo, and Cambridge. Whether the nest is visible or not our exterminators can efficiently cope with any wasp issues permanently and quickly.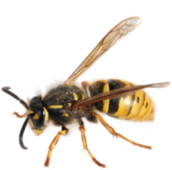 Rat Control
We provide comprehensive solutions for control rat inside and outside properties. We give a range of options on how to deal with rats and guarantee positive results. Rats can replicate reasonably quickly, and a small infestation can soon be out of control bringing health issues, possible structural damage and lots of sleepless nights. Any rat extermination practices should incorporate trapping inside and baiting outdoor to ensure your house is free from rats. We provide rat removal services to both residential and commercial clients.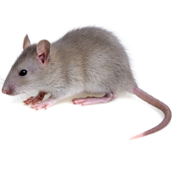 Squirrel Removal
In an urban inhabitant, squirrels can harm virtually every part of the construction. However, squirrels prefer to nest in attics. When squirrels get inside, they usually build nests. Squirrels can have offspring twice a year, once in the spring and once in the fall, they are always looking for sheltered areas to build their nests. We provide humane squirrel removal solutions directed at resolving any wildlife issues. Our experienced technicians offer wildlife removal methods to deal with squirrel problems quickly and efficiently. Contact us and talk to one of our wildlife removal professionals if you're experiencing difficulties with squirrels at your home or work.
Raccoon Removal
Warm and dark places like attics are ideal hiding places for wild animals such as raccoons. Raccoons always look for dry and safe spots that can protect them from harsh weather conditions. So, it is common to get these unwanted animals in your attic during the winter season. At Pest Control Guelph we offer wild animal removal solutions to any raccoon problem. Our work comes ensured and covered by the two-year warranty. If raccoons break back in we will be back at no extra cost. Call us now for permanent raccoon removal and transparent prices.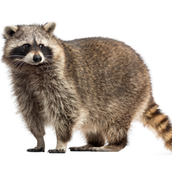 Our extermination services are all backed by our warranty. Call pest control Guelph to make sure you don't deal with pests again. Schedule an inspection:
Why Hire a Professional Pest Control Company?
Pest control is a science that requires knowledge as well as experience. Every pest, and even specific species of these pests, have different characteristics. While dealing with them, taking into consideration these individual characteristics is extremely essential. Professional exterminators have the expertise as well as experience to identify these pests, and are therefore able to devise control plans that are in line with these specific features.
Now, while DIY solutions may work for minor infestations or invasions, in some cases, the use of DIY techniques has even multiplied the intensity of the problem, leaving home and business owners in a lurch. Therefore, leaving such tasks to a professional pest control company like Pest Control Guelph is always a safer bet.
Moreover, the control and removal of several pests and wildlife is governed by municipal laws and strict guidelines. Therefore, a licensed exterminator is your best bet to ensure that while exterminating or even relocating pests, you are not breaking any laws and inviting fines or warnings. Licensed exterminators know their job well and complete every pest control task while staying within the confines of the law.
In addition to extermination and control, professional pest control services also undertake the important task of proofing, a move that eliminates the possibility of future infestations. Proofing especially comes in handy when dealing with pests like Birds, Mice, Raccoons, Skunks and Squirrels.
As a professional pest control company, we at Pest Control offer licensed pest control, wildlife removal and proofing services, ensuring that every client of ours receives a comprehensive solution to his pest problems.

Professional Pest Control Solutions in Guelph
We specialize in extermination, control, removal and proofing tasks related to a variety of pests ranging from Ants, Bed Bugs, Cockroaches and Mice to Birds, Raccoons, Skunks and Squirrels. The collective expertise and years of experience of our licensed technicians allows our pest control teams to handle every pest infestation in a systematic and comprehensive manner.
We work from 7am to 10pm and serve both residential as well as commercial clientele. Our unmarked vehicles and inconspicuous working methods will ensure that the entire pest control or wildlife removal operation we undertake on your property remains a discreet affair.
So, if you're up against a pest or wildlife problem, call us today, no matter how big or small the threat or infestation may be. After a prompt inspection, we will work out every detail with precision and care, leaving you with a home and business that is completely clear of pests.
Exterminator Guelph
Full service pest control company offering services for a variety of pests. All work is guaranteed and is backed by a minimum of a 6 month warranty. Ants, Mice, Rats, Wasps, Bed Bugs as well as raccoon, squirrels, skunks and more. Call today and have a professional team deal with your pest control problem permanently.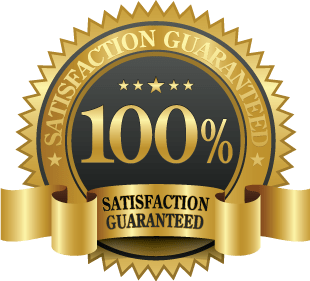 Pest Control Guelph © 1999 - 2018